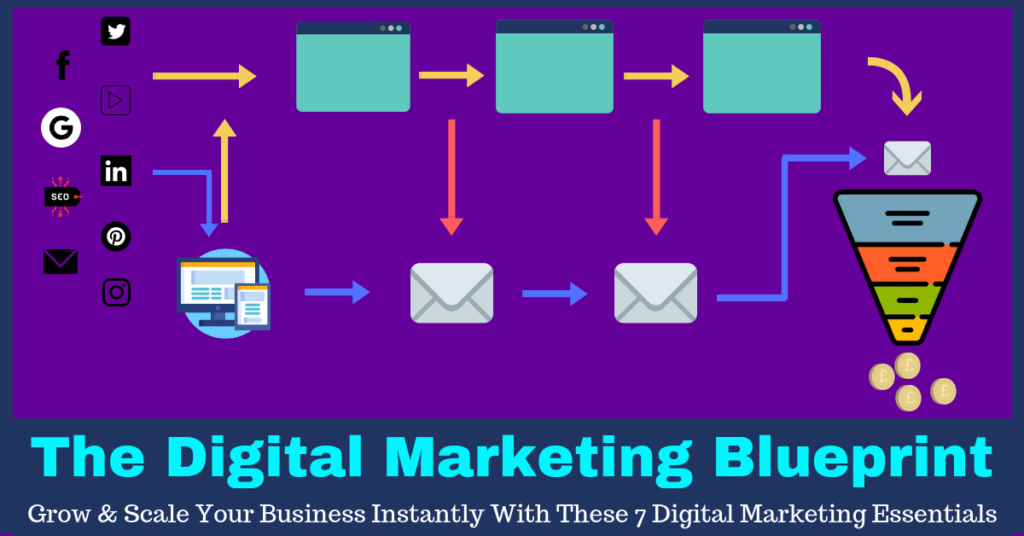 ---
So, this is it…
You're about to learn how to use digital marketing for business…
…How to develop your company into an empire…
…how you will take your new or current business to a new level of success.A
"I started, and grew, an entire five figure digital business with just one product."
…and without any previous experience in business OR Digital Marketing!
In this article i'm going to share how you can do the same.
But first, I want you to think about something…
…Whether you have been in business for:
150 years
10 years
18 months
3 weeks
or, 5 mins…
…you need to be thinking about one thing and one thing only.
The customer.
How well do you know your customers?
Your success in Digital Marketing for business is entirely dependent on this information.
…and i'll explain why right now.
So, let's dive in!
1. Market Research: Learn More About Your Customer
This is probably the part that most business owners completely leave out.
You may be skeptical…
Or you may at least know somebody who is skeptical…
But I can tell you one reason why it will always work:
"Your goals & decisions are always meant to be backed by collated digital quantitative & qualitative data."
Once you are able to pull this data you can then decide on how you will move forward.
Now, in case you're thinking:
"I already have a business, I just need to understand how to use digital marketing for my business"..
Don't worry, i've got you covered.
The same principles apply to you too, in fact… it's easier.
Why?
Because you've already had success!
The largest hurdle has already been cleared.
All you have to do now is:
Take the data that you have
Upload it online
Use it to refine your research
And, with great tools available like Google Analytics:
You can measure so many things like:
How people are finding your website
What they do when they arrive
Which pages they visit
How they leave
How many pages they visit
And…
Combined with other readily available data collection tools…
You can arm yourself with deep knowledge about your target audience.
It'll also help you to:
Make informative business decisions
Adjustment parts of your marketing message
Create new suitable products or services
You'll Also Need To Create A Customer Avatar…
This will make you become laser focused if you are using digital marketing for business growth or creation.
Have you heard of the phrase that talks about how you get no rabbits if you try to catch them all?
Well, it definitely applies to digital marketing – a lot.
"The more specific you are, the higher your conversion rates will be."
All of your content should be aimed at a particular person.
It's the only way they'll feel compelled to carry out the action you want them to take.
Now, don't be mistaken…
You need to be getting as detailed as possible about each aspect of your market research.
Actually, let me put it this way"
There are 3 things you need to consider, one of which I think i've pretty much covered , right? Market Research.
So Here's Part 1b. Competitor Analysis.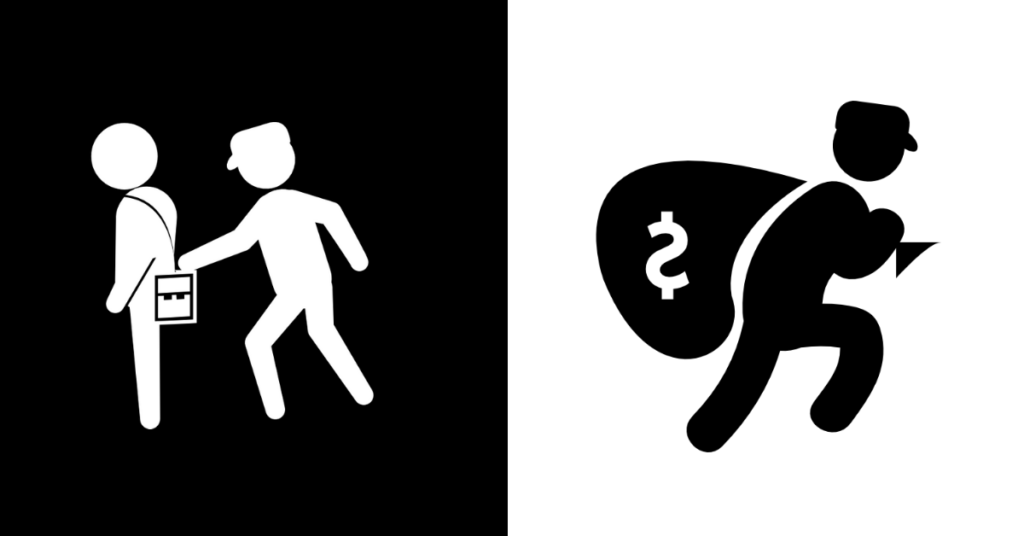 As much as you may dislike it, you kind of have no choice.
You MUST look at what others are doing.
But not everybody and anybody.
Only the businesses that are already offering a similar product or service to the one you wish to offer.
This will give you all the ingredients for success and show you the formula that works.
There can only be so many winning formulae for any particular market segment.
…Before new ideas start to lose traction – or simply not work.
Don't Forget, Keyword Analysis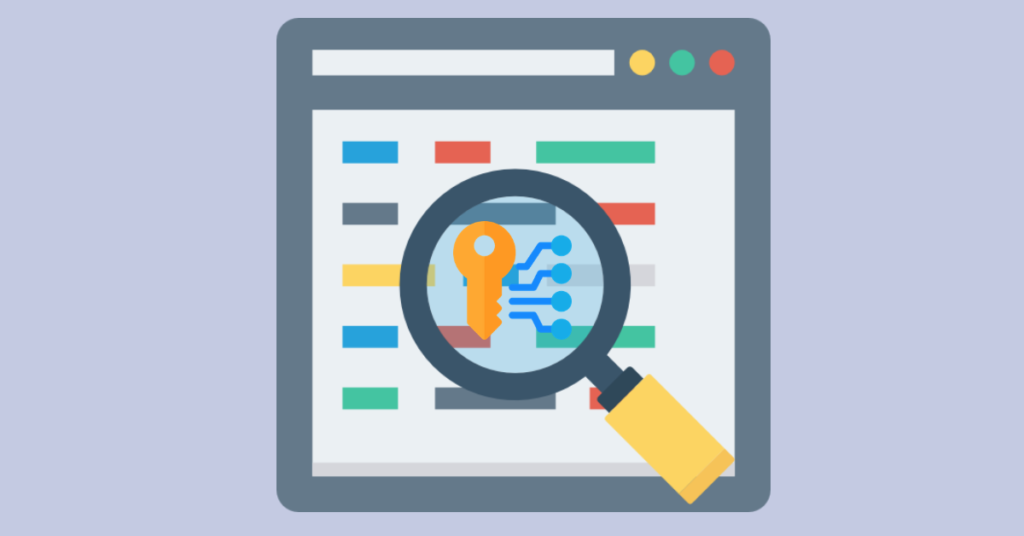 Think of this as the 'DNA' of your market.
The words that are used in and around the industry to describe your product or service and everything concerning it.
Even the things remotely related.
Whilst I will talk more around content marketing later on, it's probably still good to mention this now.
The more keywords you can create content around, the higher your chances of being discovered.
It's your job to discover:
The main keywords or search queries are within your market
What the user's intent is when they are using a search query online
The required content to move them closer towards becoming a customer (and loyal to your brand)
Again, there a many tools that can help you to do this like Google Keyword Planner which will aid you in this process.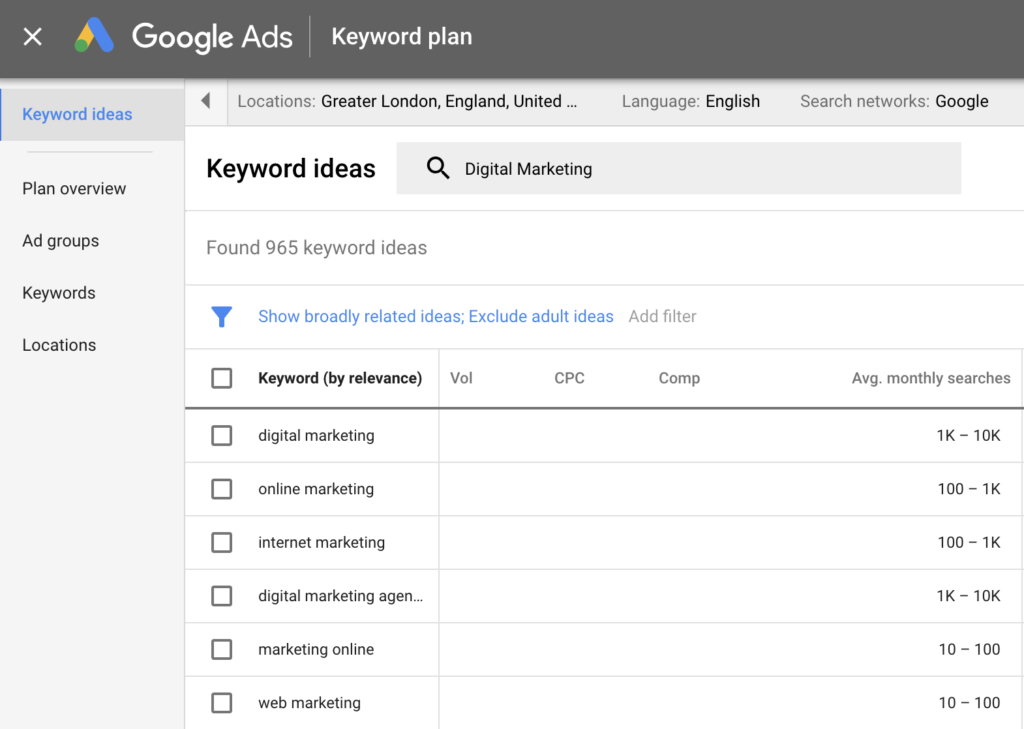 At this point you should have a good idea of where you stand with your business.
Now, if you haven't done this part yet – i'm going to give you a quick brief in…
Customer Value Optimisation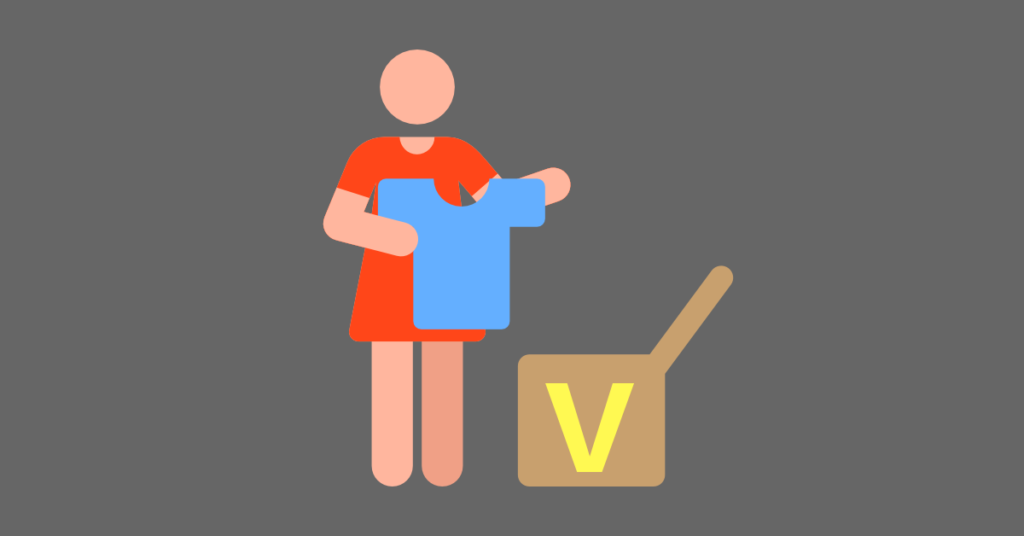 Or the slightly different more basic term that a lot of marketers use for it is ' a sales funnel'.
You need to draft an entire plan on how you are going to take a stranger that needs your help from being cold to piping hot.
FYI:
'Cold' is somebody that has never heard of you before. 'Warm' is somebody that is engaged with your business.
'Hot' is somebody that has bought from you at least once before…
…and is most likely to buy again.
You may already know this, but I still have to mention it…
"People buy from those that they know, like and trust."
There are stages that your prospect must pass through before they make larger purchases.
Or ANY purchase for that matter…
Before they are able to ascend to your higher tier products or services.
Then, you must configure a landing page sequence.
This will offer the products & services to them, in stages, as part of your automated funnel…
But we'll talk about that in more detail another time.
Let's move on…
2. Digital Advertising: How To Immediately Get Mass Attention For Your Business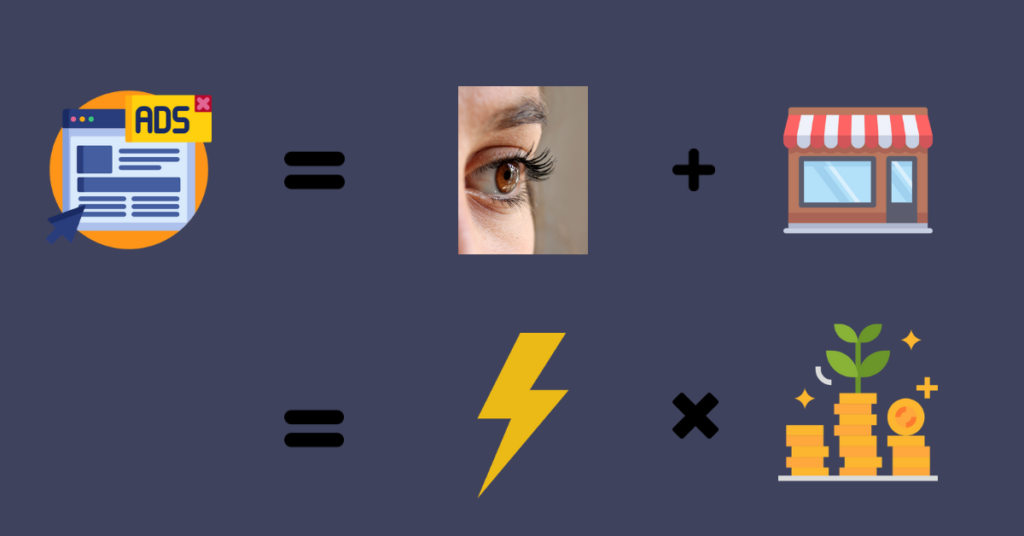 …Because without attention… ANY business will die.
And that's a fact!
As I said before, in my opinion, doing the market research is the longest and hardest part.
This is why if you're already established, you're already miles ahead.
And what I will explain now will really get you excited.
As you already know…
"The more people you are able to help solve a problem, the more money you are going to make."
You already know who your ideal customers are!
All you have to do now is make sure that the same offers are seen by everybody who is just like them.
Simple, right!
Well it certainly can be if you follow the correct methods to get the result you're looking for.
So here's step number 1…
Choosing The Correct Traffic Source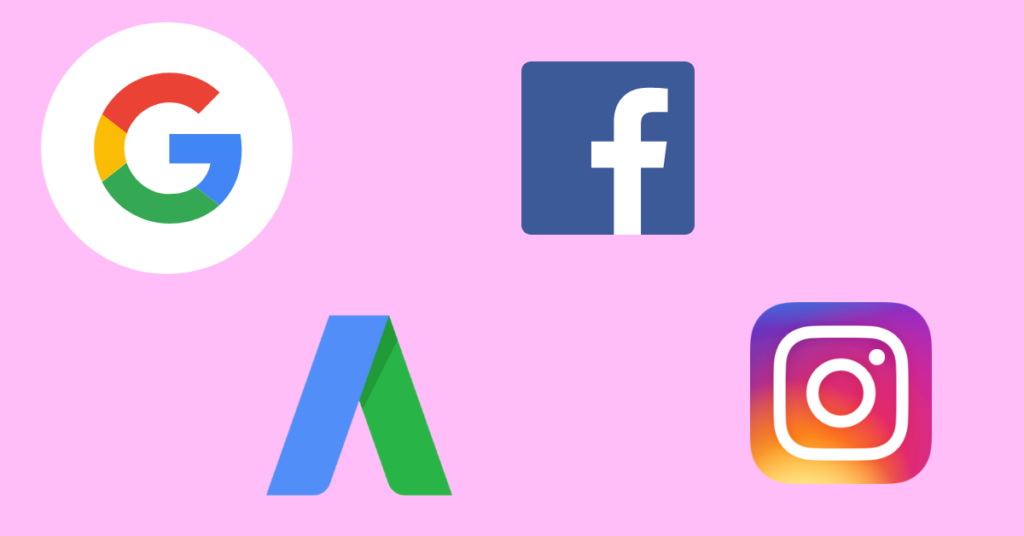 If you wanted to find a pigeon you'd probably head over to Trafalgar square in Central London.
Similarly, you would probably go fishing in a lake.
Choosing the correct traffic source follows the exact same principle.
You just need to know where your prospects hang out.
Then, fish them out.
Why do you think newspaper ads, or TV ads used to be the most effective way to advertise?
It's because they have the attention of so many people, making a great opportunity to position yourself in front of them.
Think about it, where else do you see ads?…
Football matches
Boxing matches
On the side of buses
In cinema screenings
On food packaging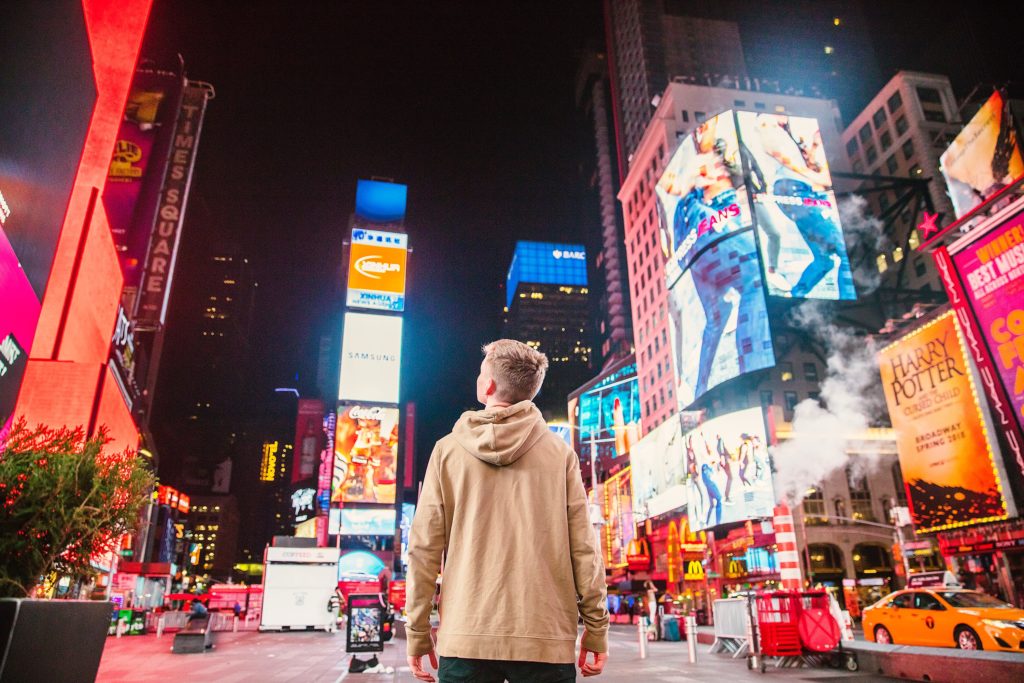 Everywhere!
The more congruent your offer is to the published content or topic…
…the higher the chances of you winning a prospect's attention.
Fortunately, with the most popular digital platforms, it's never usually based on just one topic.
That being said… each platform has its own user demographics, for example, Pinterest is used predominantly by women.
Here are some of the most popular digital advertising platforms:
Google
YouTube
Bing
Facebook
Instagram
Twitter
LinkedIn
Whilst there are many different digital channels that you can run ads on, there are probably 2 key players at this point in time.
#1 Google Ads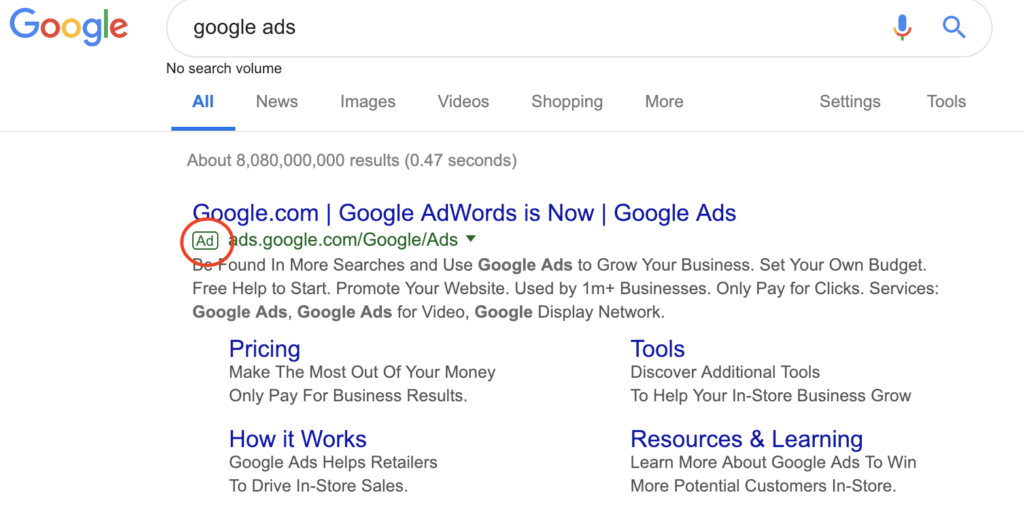 The big engine the can transform any business in an instant.
It's the secret weapon can more or less make SEO almost worthless, and why?… well, because…
It gives you nearly instant page 1 rankings.
Your website will show up above all of your competitors'…
Despite the fact they've had to wait 6-8 months to be featured at the top of the SERPs (Search Engine Result Pages).
NOTE: Want to find out how you can seamlessly get many more customers and grow your business? Schedule your digital marketing consultation. Click here!.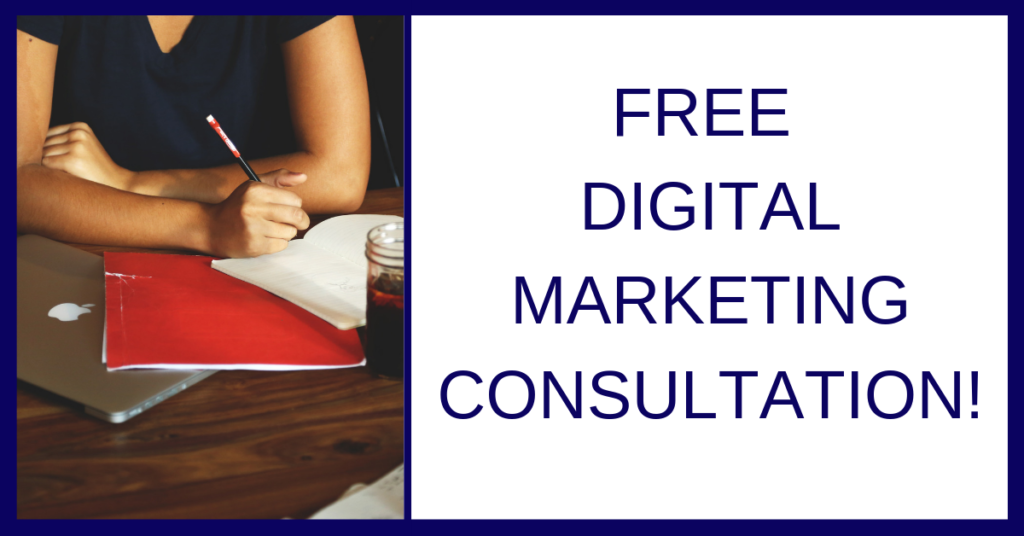 Now, you may have your reservations against Google Ads and see it as a waste of money.
You wouldn't call a sniper rifle a waste of money if you saw it being used by a sniper.
You wouldn't call a formula 1 car useless if it was being driven by Lewis Hamilton…
So, I can assure you that…
In the hands of an experienced digital marketer…
"The correct use of Google Ads will produce profitable results beyond your belief."
100% Guaranteed.
Now, there are many different ways it can be utilised:
Search Network
Display Network
Google Shopping Ads
YouTube Ads
Remarketing Ads
The amount you can accomplish, honestly, is unbelievable.
#2 Facebook Ads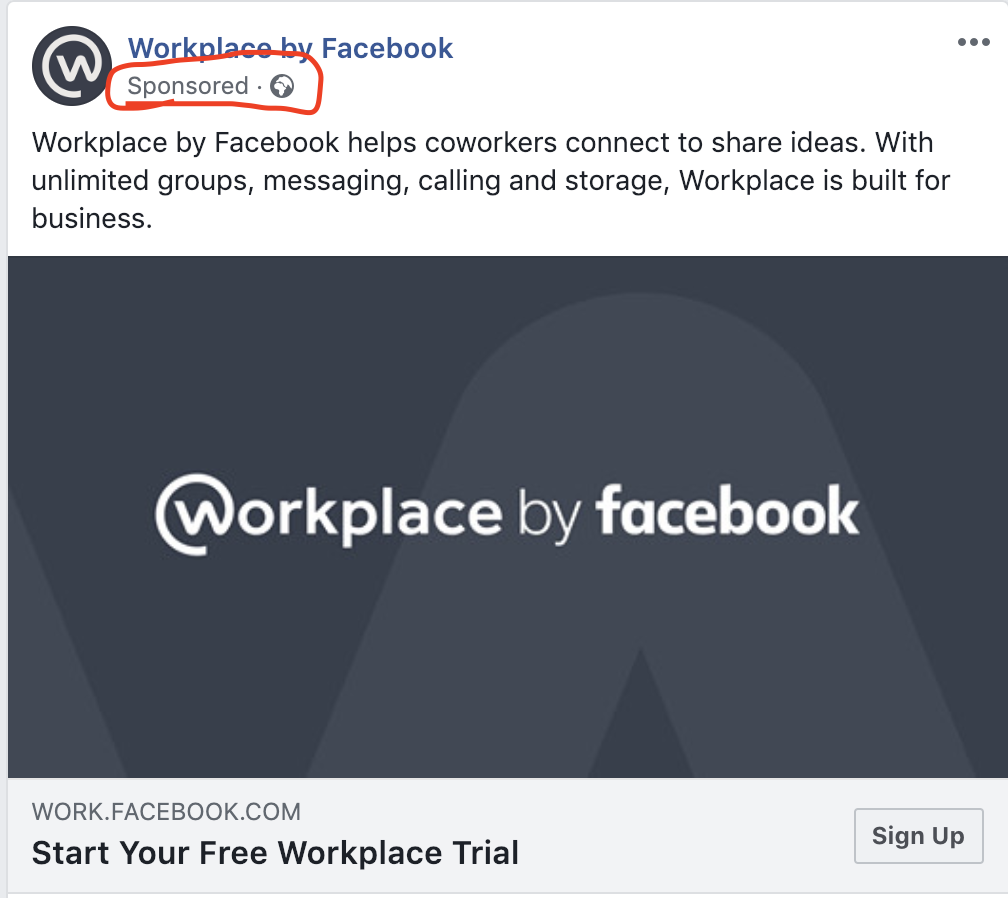 It was said in 2017 that nearly 80% of internet referral traffic comes from just Facebook & Google combined.
Facebook has nearly 2 billion daily active users worldwide, and it has many detailed targeting capabilities.
For a social media platform it has the most diverse audience coming from a wide range of countries.
This is great if you want to really take your business to the next level and go global.
However if you just want to keep it local, that's fine.
It's equally as effective for local marketing and advertising as well. In fact, cheaper in most cases too!
To get the maximum benefit of social media advertising you will need particular skills:
Copywriting
Graphic Design
Videography
Incorporate these effectively… and you'll really see the magic happen.
3. Social Media For Business (Web 2.0)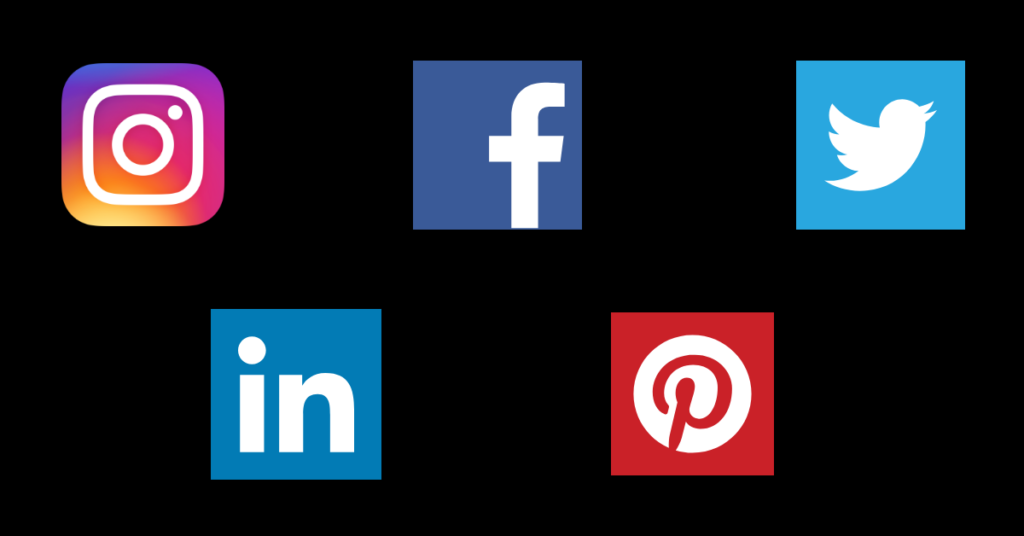 Everybody claims to be a guru, right?
Without getting bogged down into the details, which I cover in another article…
Here are the 3 main aspects of social media:
Marketing
Advertising
Management
It's important to incorporate social media into any digital marketing for business.
You'll probably notice that most businesses do not make use of social media effectively…
…and it's important to note:
"Posting everyday does not count as having an active social media presence."
However, it is not being seen… and is not resulting in leads or sales.
If you plan on incorporating social media into your business (which you should be) then you need to go all in:
Find out which platforms your target audience uses
Figure out your brand etc
Start publishing quality content that will win the engagement of users
Interact with people and position yourself as an authority
Regularly conduct social listening and keep up with trends
Once every while… position low-ticket offers (not always money related!)
If you can really take the time to understand how to use social media properly…
You. Will. Win.
It's that simple.
4. Content Marketing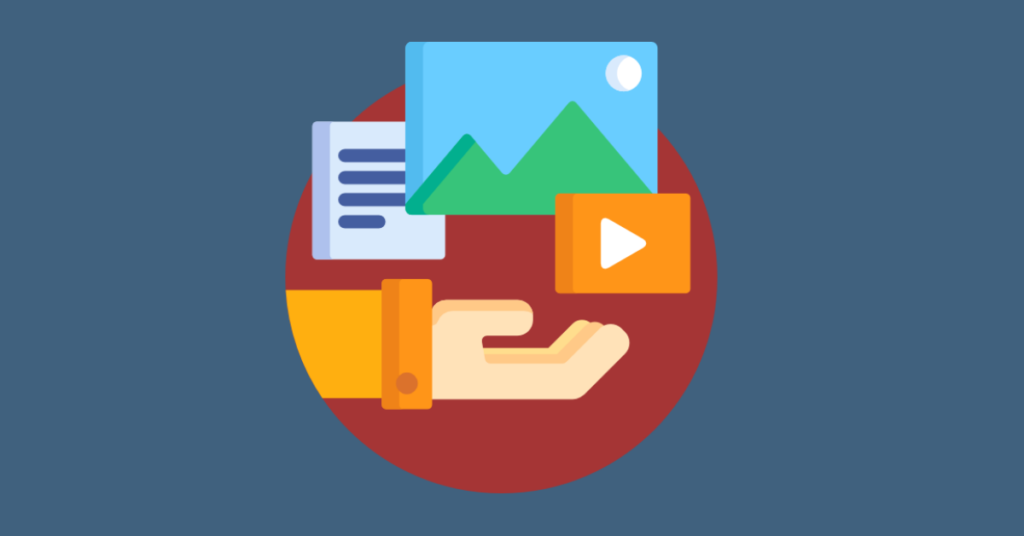 Content is king, and I know that you know it!
Or, at least you ought to…
Ideally, you want to be creating "stuff" for your target market to consume or engage with.
Think about networking for a moment.
Each time you attend a networking event, you're going to meet new people and create new opportunities.
It's in your best interest for you to look, smell, feel and portray the best that you can be.
You'll never know who you may meet or who may be watching you.
"Each piece of content you release is an impression of you or your business."
This is a large part of why content is really important.
It's a key way for you to be discovered online – by adding some form of value to the end user.
There are generally 3 levels of content:
Top of funnel
Middle of funnel
Bottom of funnel
And you'd want to have each content piece fit into one of 3 categories:
Entertainment
Education
Inspiration
If you can achieve this, you're likely to receive a good level of engagement.
Which is very important when doing digital marketing for business!

Remember, it's the only way you can succeed.
I just want to touch on the concept of the funnel again… a simple way of thinking about it is like this:
Top of the funnel = Cold audience
Middle of the funnel = Warm audience
Bottom of the funnel = Hot audience
At the top you will be making them problem and solution aware.
The middle stage is where you will be helping them evaluate potential solutions.
At the bottom, you are helping them to make a buying decision.
Your job is to create excellent content that will meet each of those needs.
This does not completely sum up content marketing, in fact, it's far from that.
However, it should give you a taste behind what content marketing involves, and why it is important.
Now let's talk about the 4 main content vehicles.
#1 Video Content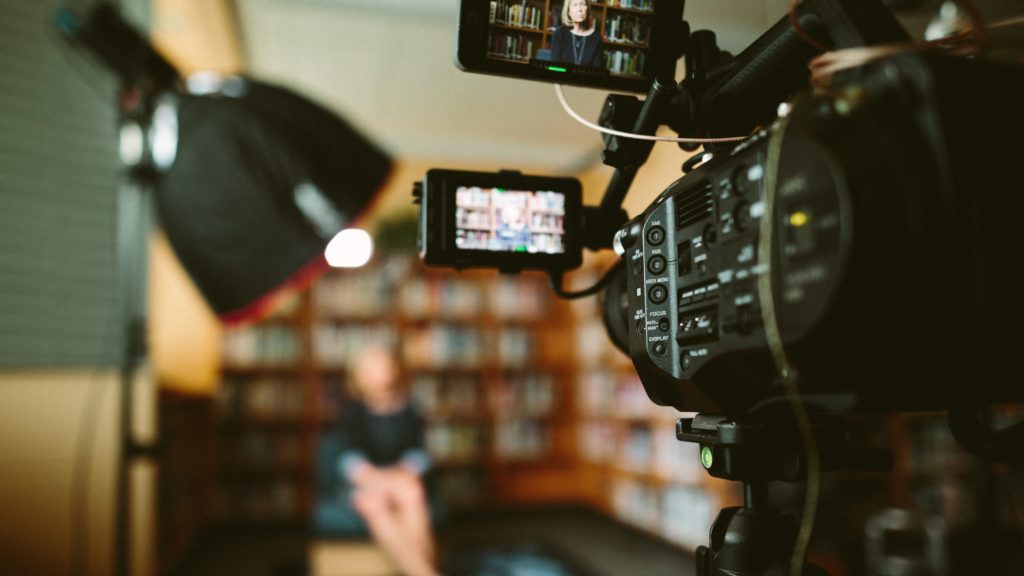 The most prevalent of the 4 vehicle types.
Over recent years in particular, we've seen a rapid rise in video content – and without question.
It only makes so much sense.
If you're anything like me…
I'm sure, given the choice, you would much rather listen to something than read it.
Especially when it has some awesome visuals.
A well constructed video will do absolute wonders with your digital marketing for business.
That being said, there is probably only one thing that beats it, kind of…
Live Videos
Ever since 2016 when Facebook started to prioritise live videos in the news feed, it became clearer.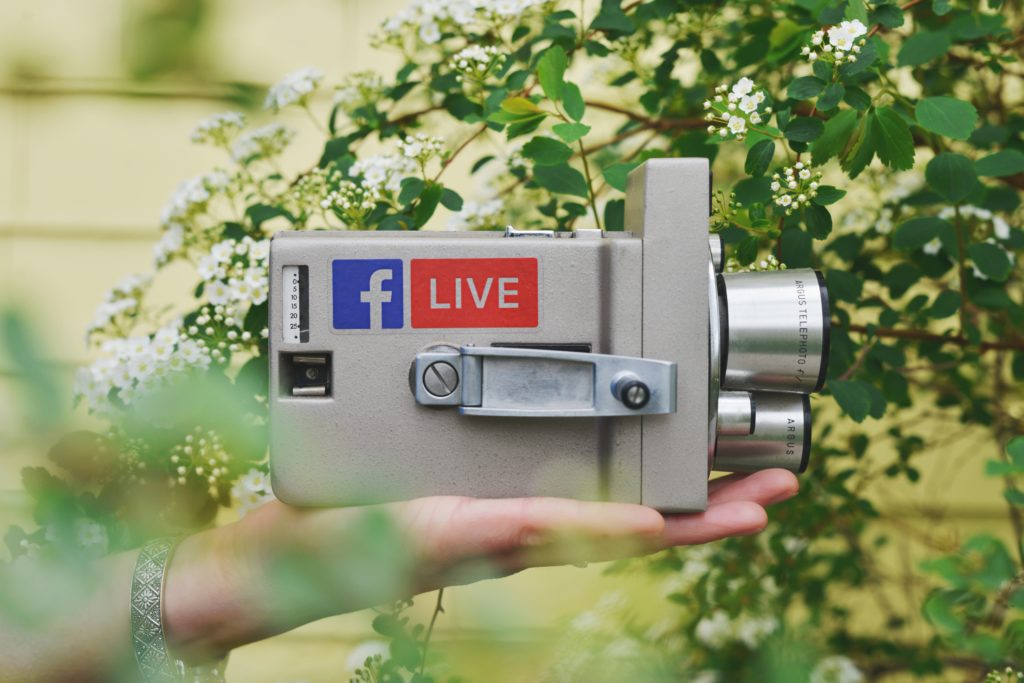 But of course without them making such a bold move, it's pretty obvious.
Think about it…
With live videos you can:
Immediately grab attention: Your followers are instantly notified about the fact you are going live
Literally use 'Direct Response Marketing': You get immediate feedback!
Gain even more attention: Everybody wants to see something that is happening live…
Win the trust of your viewers: Nothing beats being able to see somebody in real-time. They know you have nothing to hide.
So without labouring the point too much, i'll say it one last time…
If you seriously want to use digital marketing for business…
Use Video Content!
#2 Audio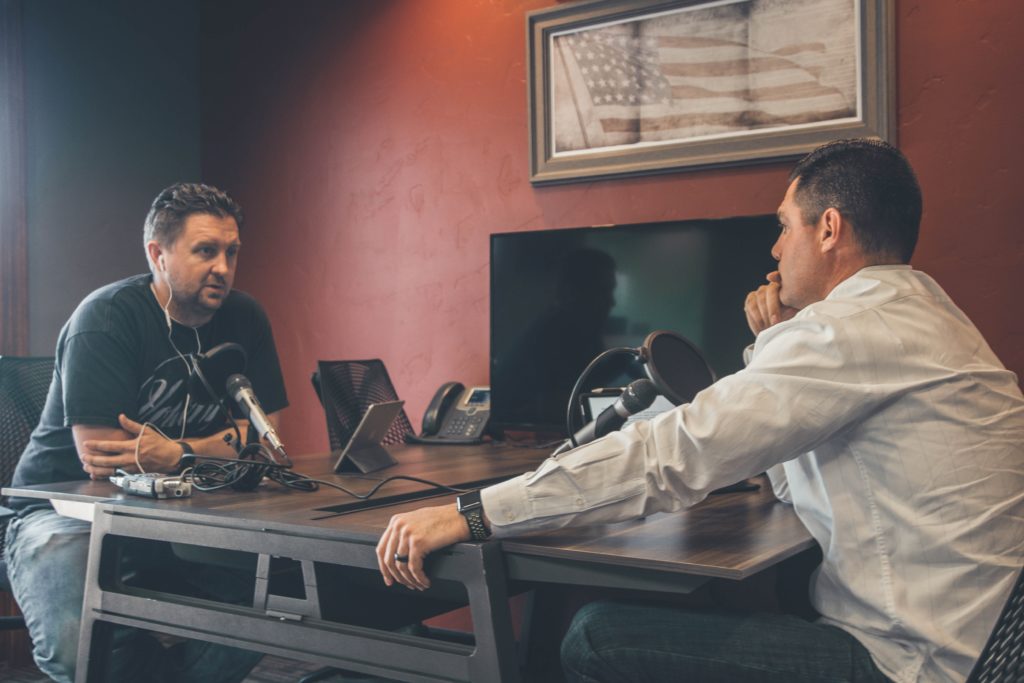 This is much more important than you probably realise.
When you see or hear the term 'audio content' you probably think of podcasts, right?
Me too!
And you're not wrong to think that, for one simple reason…
We're all so busy that we wish we could be doing at least 2 things at the same time.
Well, when consuming audio content, you can.
Kind of like listening to music and driving at the same time.
"If you can create quality content for people to listen to, you'll definitely going to be in their good books."
I want to point something else out too, whilst we're on this point.
Did you know that 1 in every 5 Google searches from a mobile is carried out via voice?
Alexa, Echo Dot, Google Home, Siri… Any bells ringing?
You also need to be thinking about how available you digital assets are for people making voice searches.
Always make sure you are easily discoverable (and available) for people who are searching for you brand or products/services you offer.
But we'll come back to that later.
#3 Images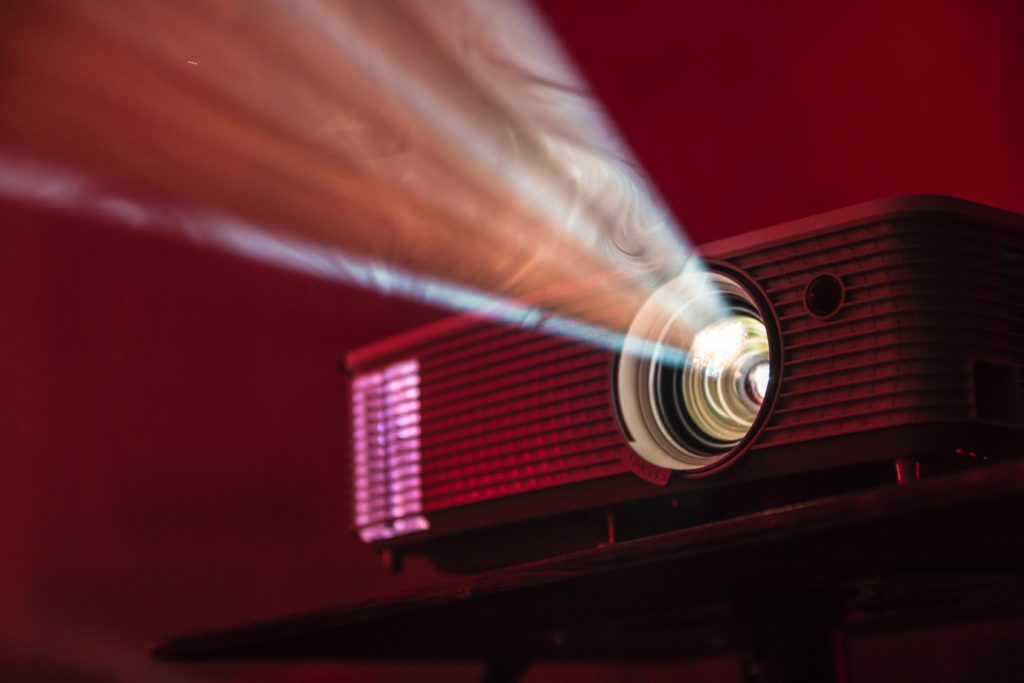 This is quite an interesting one.
I say that because there are so many different types of images…
You just have to find the right fit for your business.
For example…
Infographics
Probably my favourite of the image types.
I say that because I think it's an awesome concept that makes so much sense.
Having a well crafted detailed image with added annotations.
It is often said that a picture is worth a thousand words… but that leaves it open to interpretation.
Fortunately, with an infographic it doesn't have to be.
It gives you the precise information and hits the nail on the head!
Then, There's Photos…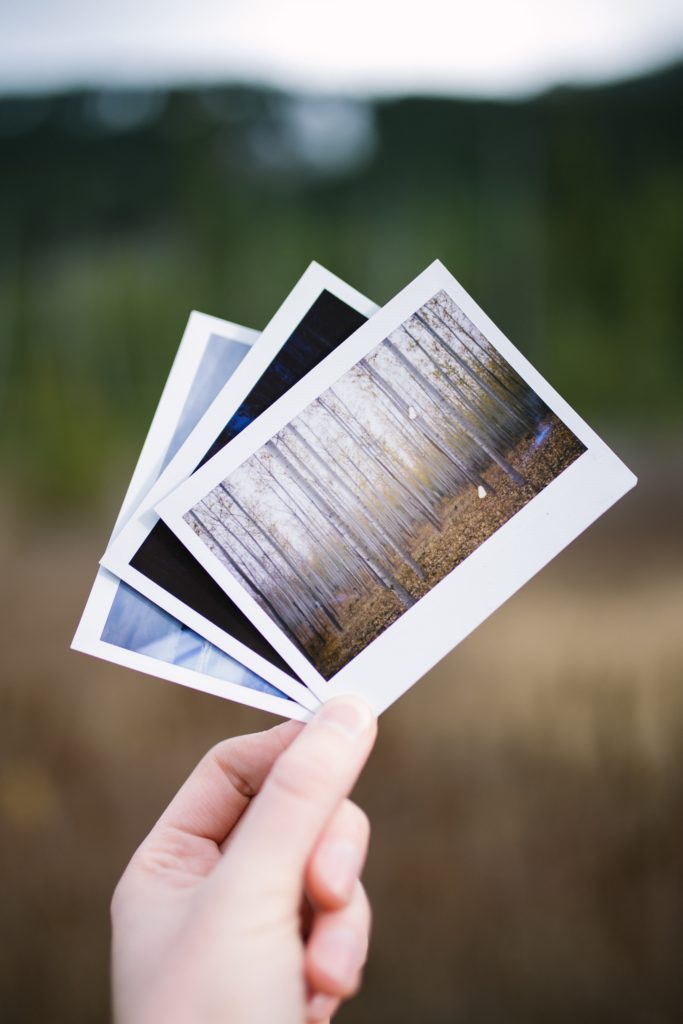 Not much needs to be said about this.
It's really straight forward.
Though, of course, I'd always recommend hiring a professional photographer.
It's important that you do the content justice!
And Also, Graphics…
Always cool to see.
Infographics – without the added 'info', and likely to be used for different purposes.
They are almost essential if you're thinking about running social media ads.
And now, last…
But by no means the least…
We have the last content vehicle type…
#4 Text
Nine times out of ten it's most likely to be in the form of blog marketing.
Text is a very tricky one to master and must be executed properly.
If not, sadly, it just does not create any engagement.
Which… FYI… isn't good at all.

People don't usually search the internet to find long, difficult to read, chunks of text.
There are a certain combination of ingredients required…
…perhaps a certain 'je ne sais quoi' that'd be in you best interest to develop.
Or you could save yourself a lot of time and simply hire an experienced copywriter!
5. Search Marketing, Not Just 'SEO'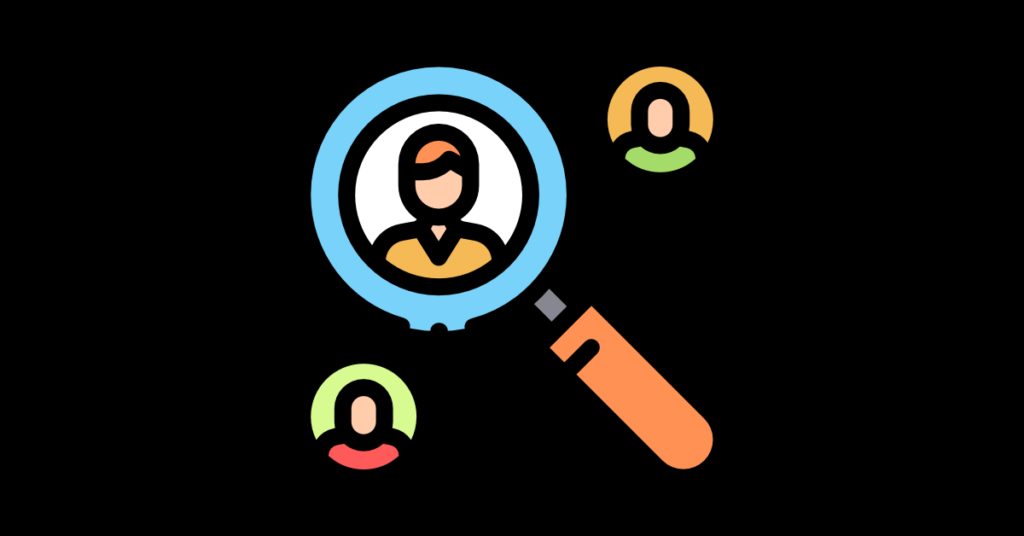 If I was given £1 for each time a person says "Oh, so you do SEO?" after I told them I do Digital Marketing…
I'd have enough money to build a British Silicon Valley by now.
Soon I'll explain what Search Marketing is and how SEO fits into it.
First of all, let's look at an aspect of Customer Value Optimisation.
As you know, some of the most common ways to offer value include:
Quenched Thirst
Satisfied Hunger
Healing
Improved Health
Better Image
Improved Self Confidence
Created Content
Growth
Knowledge
But regardless….
"How you offer value is not as important as the customer being satisfied."
Fulfilled.
A better, more complete, person after having used your services.
Kind of like you being the sensei to a hero in their story.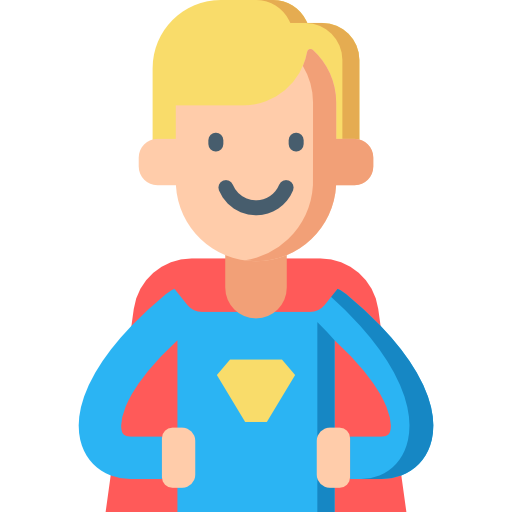 Your job is to help them accomplish their goal…
And yep, this is stepping into the territory of branding a little.
But this is a large part of what search marketing really is.
As I mentioned earlier within content marketing:
You need to create many different pathways for people to find you.
So you'll have to create 'discoverable' digital assets that help to solve people's problems.
This is another large part of what makes creating your customer avatars so important.
Once you know who you are talking to, you can create content that will really win them over.
It will:
Teach them how to accomplish their goals
Make them aware of the other problems and how to solve them
Re-iterate their values
Talk about things relative to who they are
Then next you'll have the answer to another important question for the Search Engine Robots…
Which Keywords Do Your Prospects Use?

…because without them you are doomed.
Well, if you wish to use digital marketing for business growth anyway.
On a daily basis, over 3.5 billion people are actively searching for answers and solutions to problems or queries.
"If you can figure out what they are, you're one step closer to seriously scaling your business."
I've already mentioned some great tools you can use to discover this data.
So, bare this in mind…
There are potential leads seeking for your products and services on a daily basis.
You need to be discoverable and available for them!
Just to clarify…
'Discoverable' means they know about the products or services you offer, but don't know about your particular brand.
'Available' means that they already know about your brand and are looking for what you offer.
Theres a big difference between the two and it will have a large impact on your search marketing strategy.
Once you've discovered:
Who your prospects are
What problems they need solving
Which digital assets are needed to satisfy them
How to create and optimise them
How you will convert them into a lead or customer
The next step then becomes much more clear.
Incorporating Search Engine Optimisation (SEO)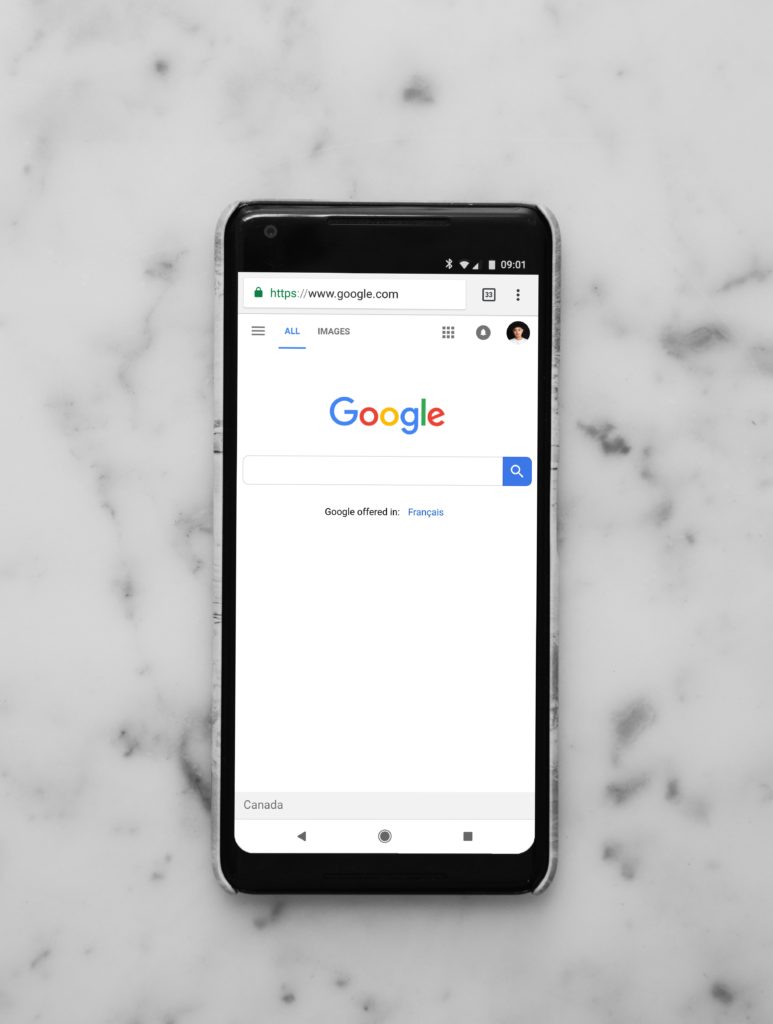 A sub-topic of Search Marketing.
Once you've completed the preceding steps, your next thought should be about discovery.
How will your prospect discover the asset that you have made for them?
The simple solution is to leave it where they can find it…you already know they are looking for it.
There are multiple search engines that receive different amounts of traffic.
Google, Amazon & Trip Advisor are some of the well know options.
You'd need to devise a good SEO strategy that'll have your asset indexed as a priority above your competitors.
NOTE: Find out how we have helped to double the revenue of companies like yours using the strategies mentioned… and how we can help you do the same! Click Here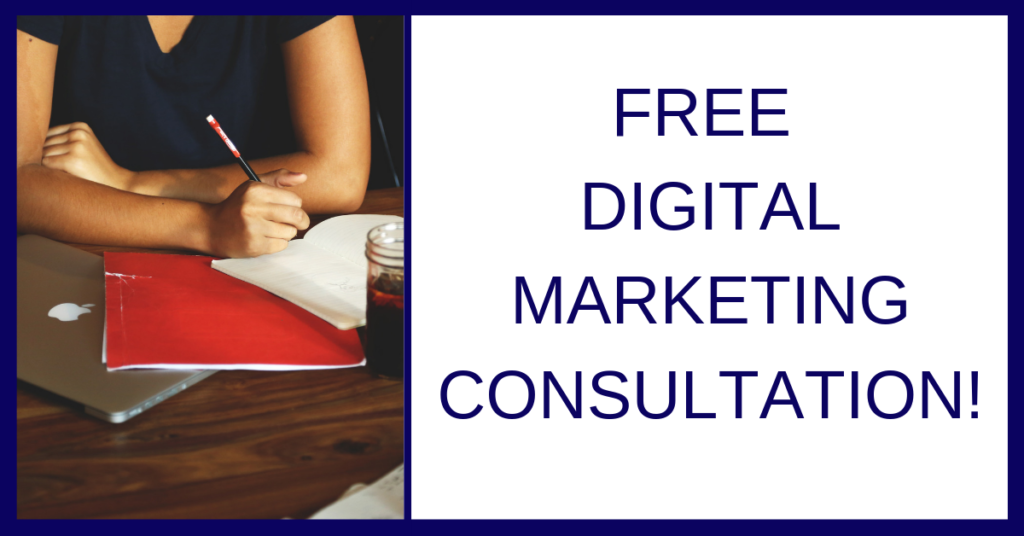 The main aspects of SEO that you need to be concerned about involves:
Each of these need to be well optimised and attended to with different amounts of time and effort.
So really, SEO alone will not make sales or guarantee any leads.
Instead, it will ensure your pages (that hold the assets) will be seen.
…And that's it!
So maybe you've got all of this covered and everything has been taken care of… what next?
6. Email Marketing: Putting Together An Automation Strategy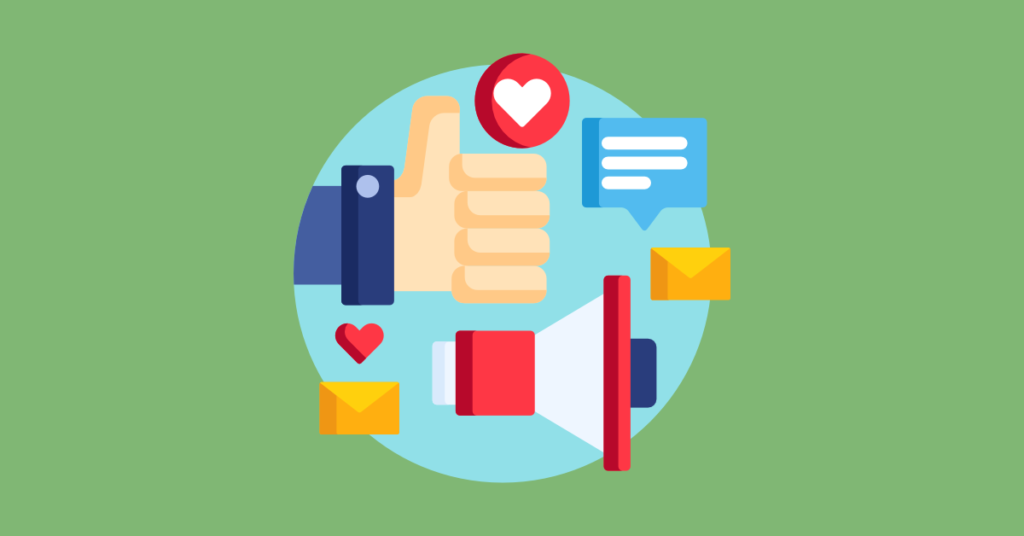 A promotional calendar, with 'return paths' to be specific.
Let's be honest – who makes use of something that does not seem to have any value?
…Or solve any problem.
I certainly wouldn't, and why would you – or they?
"You cannot use digital marketing for business, without incorporating an email marketing strategy."
After spending so much time and money trying to acquire a new lead or a customer, you must stay in touch.
Follow-up is an absolute must in networking, or anything related to making sales.
Once somebody has made a transaction or given you their contact details – CONTACT THEM!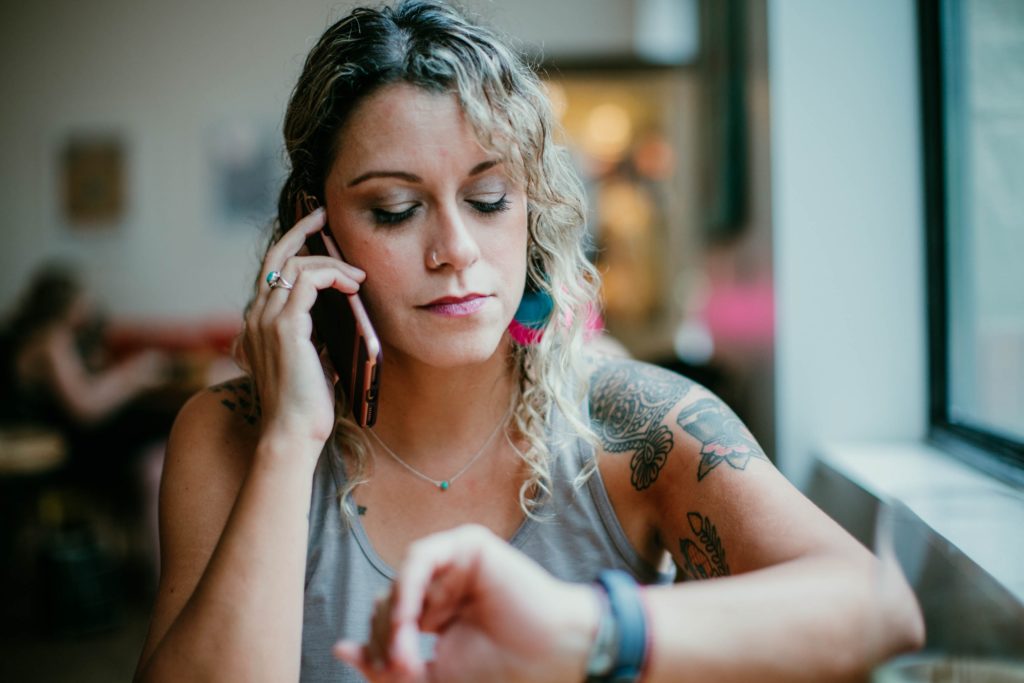 Do not spam them with pointless information… there is a reason that they gave you their contact information.
So, talk to them about this same subject.
Ideally you want to have, at least, a 4 – 12 week plan of what you are going to discuss with them.
Include up-sells, cross-sells and all sorts
Generally your email marketing strategy should have one overall purpose and that is:
"To move people from one stage to the next in their customer journey."
A couple of things are guaranteed in life:
You will always meet new people
You'll always have to form new relationships
No matter how strong or how weak.
If you wish to make somebody buy from you, again and again, then you'll need to stay in touch.
Imagine having to spend money each time you wanted to communicate with current, new & prospective customers.
You'd probably go out of business! – right?
At the moment you may just be waiting for people to return when they feel like it…
But you need to remember…
"Offers are what create and develop traction".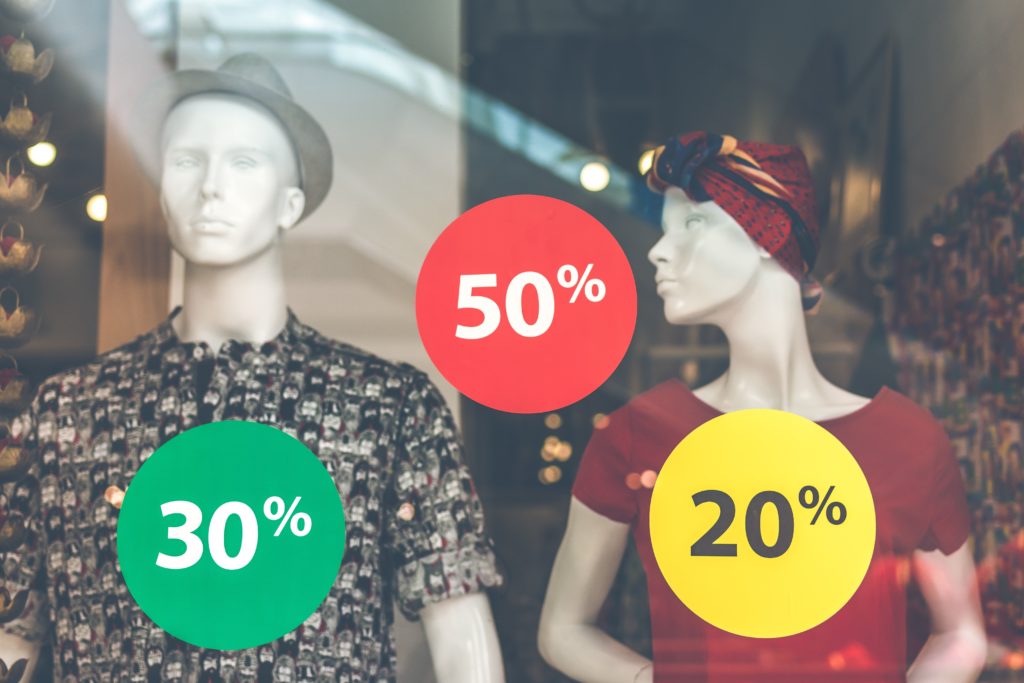 Email marketing is not about sending a fancy newsletter from time to time either.
"It should be a well thought out plan that gives value and builds a relationship with each customer over a long stretch of time."
It'd be relevant to what is happening with general marketing promotions as well as your own crafted offers.
This is a topic that I will definitely cover in more detail at a later stage, but here's a little teaser for you…
You should be making between £1- £2 per email on your list every month.
So if your email list has 40,000 people on it… you know what that means!
You're probably thinking "How can I grow my email list?"
If so… you're on the right track.
But, again, this is something that I will shed more light on in another article.
7. Conversion Rate Optimisation
If you haven't heard of this already, it's certainly something that you need to know about.
Particularly when you are using digital marketing for business.
Simply put,…
"Conversion Rate Optimisation is about trying to get more people to carry out the action you wish for them to take on any webpage."
There are multiple things that can influence this.
You'd need to be taking into account things like:
The user interface
User experience
Incorporated cognitive biases
All in an attempt to get people to convert!
Common digital conversions to optimise for often include:
Downloads
Phone calls
Making a purchase on a webpage
Signing up for a newsletter
Here's an example of an optimised 'Call-To-Action button':

Notice the copy, the colour and the positioning.
You probably tried to click on it right?
Inevitably, unless you are a professional, it'll be difficult to know how to optimise effectively.
But again, I must stress that:
"Without aggregated data, collected over a period of time, you cannot run a significant test."
A test in which you will be attempting to prove or disprove a hypothesis.
Note: You cannot run a complete test on a webpage that does not get enough traffic.
I'll definitely be creating more content on this in the future!
Next Steps…
Congratulations!
You now have all the foundational knowledge required to build a digital business.
This is also how you would replicate your business model online.
Doing this will increase the amount of people who can benefit from your products/services.
Fast.
Do this effectively, and you will see amazing results over time.
So!…
Now that you have a more detailed insight into the world of using digital marketing for business…
If you haven't done so already…
Check out my other articles that cover these topics in more detail.
There are more golden nuggets just waiting to be cashed in!
Want To Get More Paying Customers?
Get Your Free Digital Marketing Consultation